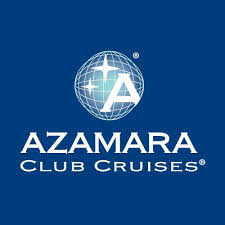 Azamara Club Cruises
A boutique cruise line of distinction, catering to an up-market and affluent traveler. Azamara Club Cruises® sails to fascinating destinations all over the world from Northern and Western Europe, the Mediterranean, Asia, South America and the West Indies. Azamara Club Cruises® specializes in Destination Immersion, longer stays, more overnights and night touring in ports of call. Onboard their two 690-guest ships the experience is more club-like, with a warm, friendly staff.
Azamara Club Cruises includes Gratuities, Select Standard Spirits, International Beers and Wines, Bottled water, Soft drinks, Specialty Coffees & Teas, English butler service for suite guests, Self-service laundry, Shuttle service to and from port communities (where available), Concierge services for personal guidance and reservations.
Enjoy a complimentary AzAmazing Evenings offering an evening event highlighting the best of local culture and cuisine in stunning settings. Perhaps it will be an evening of French wines, cuisine and music at the gorgeous Le Hall de la Bourse in Bordeaux. A garden party under the stars at Villa Rufolo on the Amalfi Coast. A gala ballet performance in the Mikhailovsky Theater in St. Petersburg, one of Russia's oldest ballet and opera houses. These private-party events, exclusively for Azamara guests, will elevate evenings from memorable to magical.
Contact us today to find out more.